Best Australian Beaches
Coming to Australia and want some help finding where the best Australian beaches are?
We can help.
Here are a few of our own personal favourites, for various reasons.
Let us know if you agree, disagree or have your own personal preferences. We will check them out for you and decide if they should be included here.
It's a tough life.
---
Bondi Beach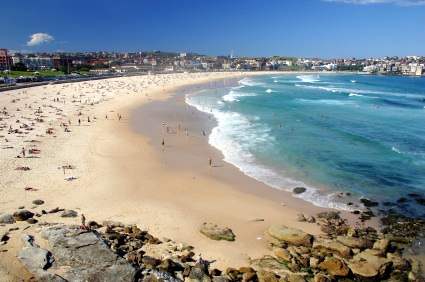 Though not our first choice aesthetically, Bondi is still top of our list for best australian beaches for a number of reasons.
Everyone has a mental image of Bondi which is usually shattered upon arriving there, but it is still a very special place.
World famous, close to the centre of Sydney, plenty of nice restaurants and cafes, Bondi surf life savers, surf, coastal walks, beautiful people.
For more detailed information on Bondi and what it offers, check out Bondi Village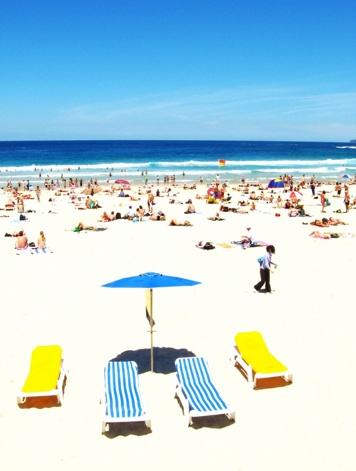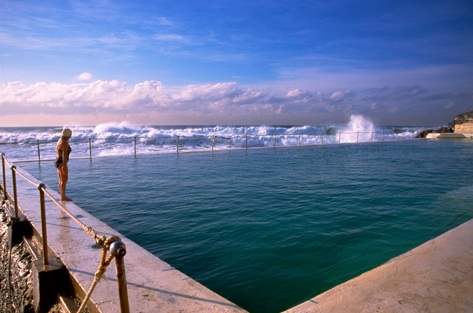 ---
Whitehaven Beach

With nearly 6 km of fine white sand which is 98% silica, this beach in the Whitsundays is a bit special. For stunning beauty this should be top of the list of Best Australian beaches.
---
Lake McKenzie

The whole of Fraser Island off the coast of Queenland is special but this freshwater lake located near the middle makes it even more so.
There are a number of freshwater lakes on Frazer Island but Lake McKenzie is among the prettiest, the most famous and easily accessible of them all.
While on Frazer Island look out for wild dingoes, one of the few places in Australia where they haven't cross-bred with domestic dogs. Please don't feed them as this causes bad behaviour in them.
Remember you need a 4WD on Frazer Island to get through all the sand tracks, normal tarmac roads aren't plentiful there.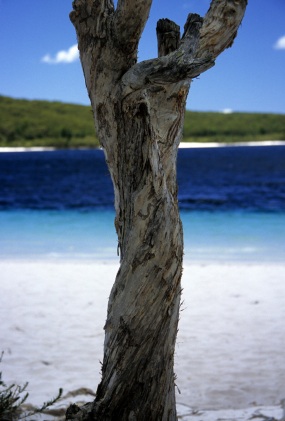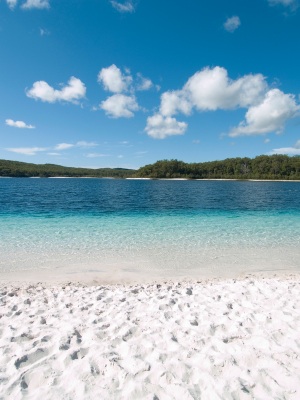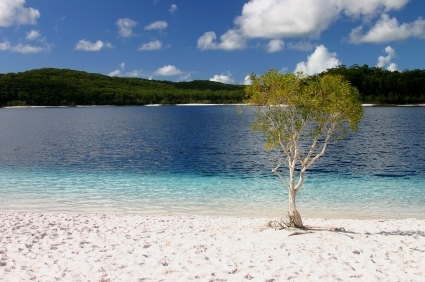 ---
Horseshoe Bay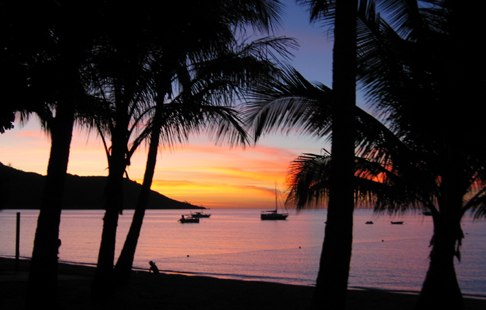 Horseshoe Bay on Magnetic Island is a very special beach on a very special island. This beach lies to the north of this World Heritage listed island and deserves it's place on the list of Best australian Beaches. The beach feels very secluded and far away from everything. You feel like you are on a small island with a small local community of around 200 people.
There is a street running along-side the beach with a number of holiday accommodation places, restaurants, cafes and bars so you can sit, relax, have a drink and watch the waves lapping against the shore.
There is also Horseshoe Bay Lagoon which is a short walk along a track from Horseshoe Bay Beach to the Lagoon Environmental Park
Here you will find a wide variety of birds including the Jabira, Brolga, and the Nankeen Night-heron, for all you ornithology lovers out there.
Horseshoe Bay and in fact the whole island is an utterly charming place.
Magnetic Island is a short ferry ride from Townsville.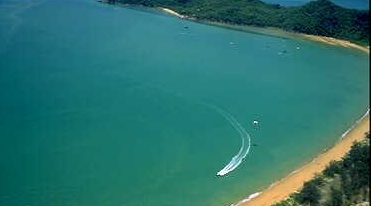 ---
Shelly beach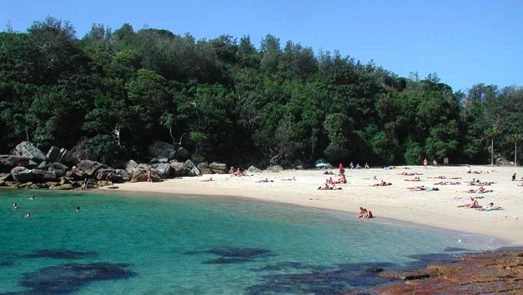 We couldn't do a page on 'Best Australian Beaches' and not include Shelly Beach.

Manly Beach in Sydney is very nice but our personal favourite is actually Shelly beach which is located just south of Manly beach, facing north and sheltered inside a cove, it is a stunning place. We recommend catching a ferry across from Circular key in the morning.
If it is summer and the weather is good take one of the older ferries, rather than one of the jetcats or seacats. Although the older ferries are slower and take twice as long, they are better as you can go outside on the deck and you get longer to appreciate the stunning views looking back at the Sydney Opera House and the Sydney Harbour Bridge.
You also cruise past Taronga zoo and get to see lots of other interesting little bays and inlets, although don't look too closely at some of them if you're modest as there are a few nude beaches located around Sydney Harbour, some official, some not so official but you'd need binoculars really if you wanted to compromise your integrity or someone else's so don't worry about it too much.
You can then walk up through the streets of Manly to Manly beach where you turn right and head to Shelly Beach where there is a great restaurant on the beach which is perfect for lunch.
You can spend the day at Shelly Beach lunching, swimming and sunbathing, then head back for the ferry in the evening. If you wait until sunset you get a stunning view of the sun setting behind the bridge and the opera house, or even if you miss the sunset, it really is stunning coming around the corner of the bay as the opera house and harbour bridge with the backdrop of Sydney Skyscrapers slowly unfolds before you.
If you are not quite ready for home yet, have a few drinks at the harbour bar located close to the steps of the opera house. The back drop of Sydney and the 'Coathanger' aka the Sydney Harbour Bridge, will make for a memorable evening as you mingle and relax with the beautiful people of Sydney. Or walk around towards Mrs MacQuarie's Chair, a nice walk along the harbour foreshore through the Royal Botanical Gardens.
This, to us, is a pretty near perfect way to spend a day in Sydney.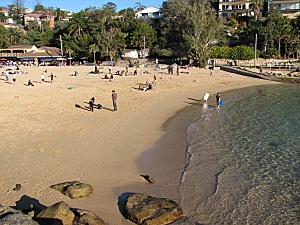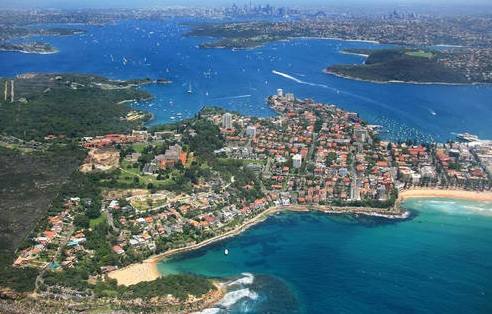 Shelly Beach is located south of Manly and Manly Beach and lies in a very protected little cove. Check it out - you'll be glad you did.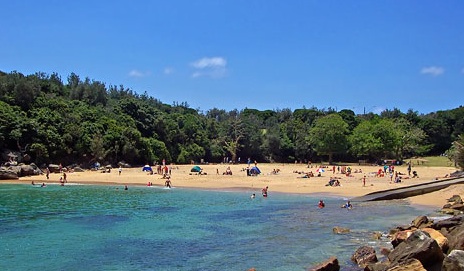 Please get in touch if you know of anywhere that you think should be included on the list of Best Australian Beaches..


Let us know your favourite Beach, wherever it is, and why. And don't worry -- your e-mail address is totally secure.
I promise we won't give out your email to anyone or send you any junk mail.
Leave our Best Australian Beaches and return Home


Home | Byron Bay Beaches | Australian Beaches | World Beaches | Contact us