Byron Bay Tourism ensures there are many Byron Bay Activities to choose from
Thanks to Byron Bay Tourism there is a long list of activities to give a go, from the usual to lots of stuff you probably wouldn't have thought of doing.
It's not all about lying on the beach...
Some we haven't even gotten around to ourselves yet, but we will...


So whether you want kite surfing or hot air ballooning, it's all right here.




See how many you can tick off the list while you're here...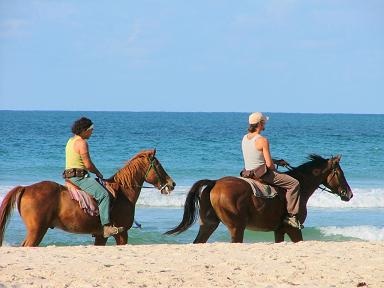 It's hard to beat horse riding along Belongil Beach, even when they're as short-legged as these two ;-)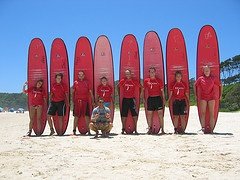 So once you grow tired of lying on the beach and decide to do something a little more energetic, check out the list below and we're sure you will find something to suit..
*Fergals Sky Dive 14,000ft over Byron Bay 4th April 2006


Some of the activities involve joining in with a group and so can be quite social and good if you happen to be traveling alone or fancy some good company, others are quite solitary if you're feeling more like your own company

Surfing

Bodyboarding

Byron Bay Activities on Land

Golf

Whale Watching

Horse Riding

byronbayballooning.com.au

redballoondays.com.au

byronbaygliding.com.au

seabreezehanggliding.com

Tandem Hang Gliding - Byron Bay

skydivebyronbay.com

byronbaydivecentre.com.au

sundive.com.au

planula.com.au/dive-byron-bay

byronbaykiteboarding.com

windnwater.net - Kitesurfing - Windsurfing - Surfing

oceanpirate.com - Adrenaline Boat Rides

ballinaoceantours.com - From Snorkelling to Whale Tours









Return to Byron Bay Introduction

Leave Byron Bay Tourism and return to Byron Bay Beaches Home


Byron Bay Beaches | Australian Beaches | World Beaches | Contact us