Our Favourite Links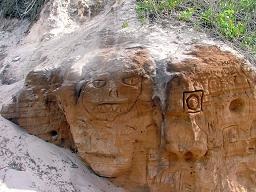 If you think your site should be added to our Links page, please let us know and we will review it.
We are always on the lookout for up-to-date, well put together websites which will add value and be of benefit to anyone looking for information on their favourite subjects.
We would prefer it to be related in some way to our main topics which is travel / holiday / vacation, accommodation, real estate.
So sites to do with these subjects and also australia, beaches, the ocean, holistic, alternative therapies and related topics are welcome to email us.
We look forward to hearing from you


Hotels and Unique Lodging - A great site for finding accommodation worldwide

Ultimate Home Listings - Free worldwide property listings and real estate directory, including vacation rentals and properties for sale in Australia and beyond.

PropertyWorld - the worlds largest international Real Estate website


Far Flung Shores - A travel directory that offers hand selected and reviewed websites organized in a logical manner. Well worth a look.

Business Espana - Offering hand reviewed sites ensuring quality search results from websites you can trust!

sea2skyrentals.com - Find a vacation rental by owner at Sea 2 Sky Rentals. Listings provided directly from the home owner.

sampleireland.com - Sample Ireland - a land of mystique and contradictions, built on myths and legends.

Travel in Cambodia - Cambodia Adventures - Specialists in quality tours throughout Cambodia. Let us take you there!

Art in Tropical Australia - Searching for adventure? Stunning beauty? Peace and tranquillity in which to make your tropical art? A warm, tropical climate? You will be inspired!

Down Under Index - Your guide to Australia's best websites.

Directory organized by subject, including Travel and Tourism.

australiaonlineadvertising.com.au






Leave the links page and return Home

Home | Byron Bay Beaches | Australian Beaches | World Beaches