Clarkes Beach
Clarkes Beach or Clarks Beach lies between Main Beach Byron Bay and the Pass and lies in the most protected area only exposed when the northerlies are blowing so it is normally a good place for everything from sunbathing to windsurfing or just walking along the beach.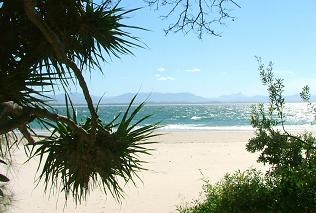 The sunsets from Clarkes Beach are spectacular and it is a very popular stretch for evening walks with magnificent views everywhere you look with the sun setting in one direction, the lighthouse watching over you in the other, children enjoying a last dip, surfers catching the last waves of the day, not to mention dolphins and various other forms of wildlife. Talk about bliss.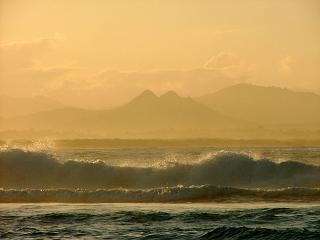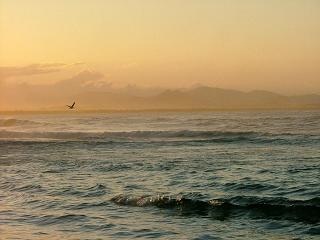 There is Clarke's Beach Holiday Park off Bay St. with cabins and room for caravans. It is only a few minutes from the centre of town so very convenient - pets are not allowed - ph (02) 6685 6496
Have a look at other Byron Bay Caravan Parks here as there are quite a few in and around Byron bay.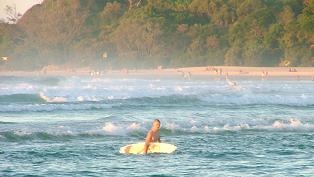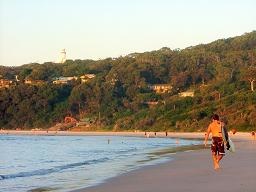 Extra surf-lifesaving teams patrol Clarks beach in summer.
The Bay here is ideal for bodyboarding and paragliding, as well as long boards. Windsurfing and kite-surfing is also popular when the wind in up and in the right direction .
In winter humpback whales sometimes rest in the shelter of the bay with their babies on their way back to the Antarctic.
They have been known to frolic with their calves here putting on quite a show for spectators.
Maybe you'll be one of the lucky ones to watch them this year.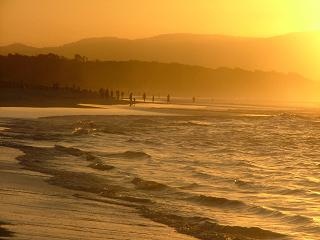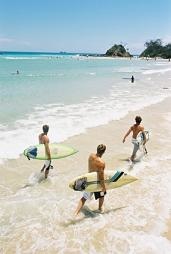 The surf at
the Pass is normally
pretty good and during summer
it can be quite
busy out there.
The Pass is at the very
end of the beach
directly below the
lighthouse.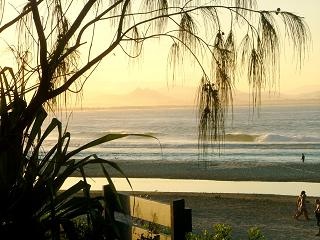 There is a cafe overlooking Clarkes Beach which is a really nice spot for breakfast or lunch as the views are amazing. At time of writing it is being renovated - 10-05-07 - it should be completed soon and we 're sure it will be fantastic as it was good before.
As well as this there is the Pass Cafe which you can find out more about on the Pass page.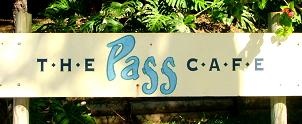 If you're feeling energetic, it's a great walk from the centre of town, along the beach to the Pass, then up through the bush and rainforest to the lighthouse and back, stopping off at one of the cafes for refreshments - nice..






Next Beach - The Pass

Leave Clarkes Beach and go back to Byron Bay Beaches


Home | Byron Bay Beaches | Australian Beaches | World Beaches | Links