Find the Best House Rentals Byron Bay has to Offer
---
---
For accommodation and house rentals Byron Bay has a vast number available especially when you consider it is still quite a small town. Which indicates the popularity it enjoys. This is a very good thing for you, especially if coming outside peak season as you will almost surely be able to pick up a bargain. So take your time and don't make it hard work
Who said finding somewhere great to stay was hard work ?
Well we all know it can be, and also very stressful as you never really know what it's going to be like until you get there, and by then it's normally too late to change, so we want to make it easier for you by listing the main websites below to help you find exactly what you are looking for
Following are some of the most popular sites listing accommodation for the area
---
One of the longest running sites for accommodation and other info is Rusty's Byron Bay Guide - Rusty offers a handy down-loadable PDF version of his guide which you can print off, or you can pick one up while you are here. They're normally available all around town - just keep an eye out.
Other good Accommodation sites are :-

byronbayaccom.net
byron-bay.com
stayz.com - A good place for accommodation Australia wide. You can check availability and book on-line.


---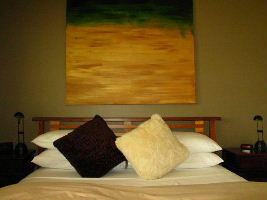 ---
This is just a small selection of websites advertising house rentals byron bay accommodation and more. We have listed them in no particular order and recommend none over another, it will probably boil down to your own personal taste.
You will find a lot of the accommodation and local businesses advertise on more than one site.
---
---
Return to Main Accommodation Page

Return from House Rentals Byron Bay to Byron Bay Beaches Home


Byron Bay Beaches | Australian Beaches | World Beaches | Links | Contact us