Playa Grande Montezuma, Coast Rica
This beach is on the west coast of Costa Rica and lies on the East side of the southern tip of the Nicoya Peninsula.
Costa Rica is known for it's beautiful beaches, and there are great spots scattered all over the place, so you might find your own personal favourite that we have yet to discover..
but we have chosen Playa Grande for a number of reasons.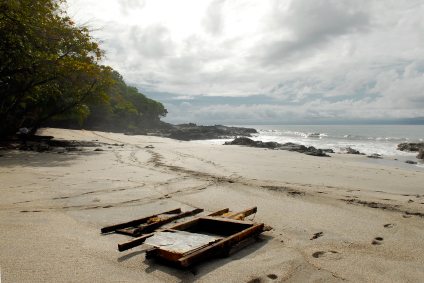 Playa Grande is a 30 minute walk north up the beach from the town of Montezuma and is a seemingly endless sandy beach.
To get there you have to walk so it's never really busy and it is a popular nude beach.
There is great surf which is proven by the number of surfers who walk the 30 mins each way every day just to surf here.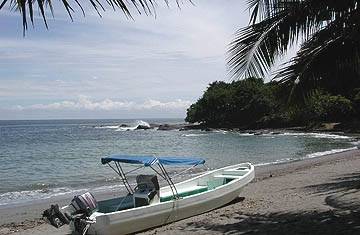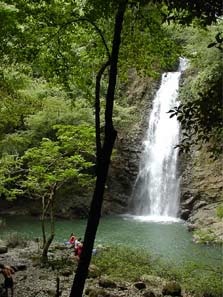 At the far end of Playa Grande is a
waterfall where freshwater flows
over an escarpment and rocks into
a pool before flowing into the ocean.

There is a small beach bar halfway
along the walk with tame Coatis hanging around.




Two kilometers along Playa Grande, you come to Playa Las Manchas, a beautiful white-sand beach with turquoise clear waters.
To top it all off there are tracks and trails up through the forests which fringe the beaches so you can escape from the sun and enjoy a dip in one of the many freshwater pools - be careful about diving i though. Make sure you check it out first as too many have hit the underwater rocks below the surface.

Leave Playa Grande Montezuma and return to World Beaches

Leave Playa Grande Montezuma and return home