Broken Head
Broken Head is 15 mins drive south from Byron Bay, but feels like a remote far off land.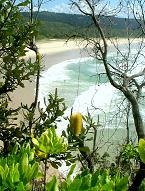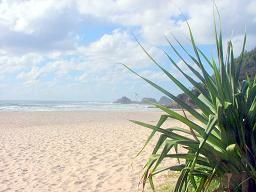 Located at the southern end of Tallow Beach, it is a rocky outcrop which has been preserved as Nature reserve due to its Rainforest, bushland and beautiful unspoilt beaches.
To get there from Byron Bay town centre, head south, following the signs for Lennox Head and Ballina, there's a turnoff for Broken Head, on your left, just a km or 2 past the turnoff for Suffolk Park.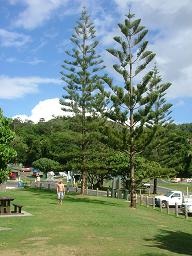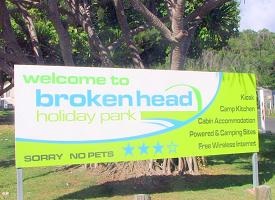 There is a caravan park and camping ground at the end of Tallow Beach where you can park and head through to the beach and head off over the headland to get to the secluded beaches. The other way to get to the secluded beaches is to turn off to your right just before getting to the Camping ground and following the dirt path up the hill where you come to a car park for Kings Beach and further along there is parking for the other beaches. Pay attention to the parking signs as a lot of people don't and get burnt with parking fines. You have been warned..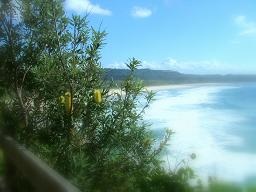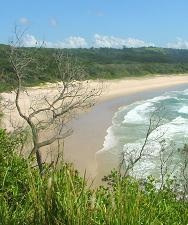 There are walking paths over the outcrop and through the forest with stunning views at various lookout spots up and down the coast and out to the Pacific Ocean. To get to any of the stunning beaches you need to trek down and around these walkways, through the rainforest before arriving in what seems like total seclusion.


Bring some food and water if you plan to stay on the beach a while as there are no shops or food stalls close by and once you get down there, there's a good chance you might want to stay a while, though be warned, Kings beach is an unofficial Naturist beach so there might be a disproportionate number of naked men (and some women) around.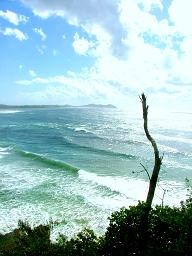 Kings beach is not the only beach here. There are a number of bays and inlets, some harder to find than others, but they all involve walking down through the rainforest to get there...it's always worth the trek though.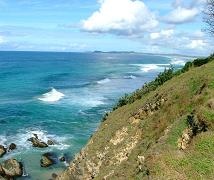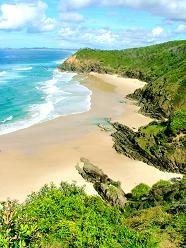 The aptly named Picnic Point is a great place to go for a picnic, with a green grass area, waves crashing against the cliffs below, and views to die for down the south coast and all the way up to Cape Byron with the lighthouse in the distance.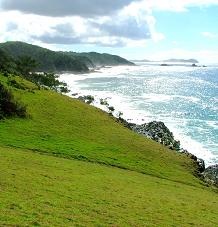 Have a closer look at :-

Kings Beach

Whites Beach, Brays Beach and the Razorback




---
Leave Broken Head and return to Byron Bay Beaches page


Home | Australian Beaches | World Beaches | Contact us